Originally published at: International Money Transfer | GoVisaFree


Last updated on June 7th, 2021
Best Ways to Send Money Internationally
Sending money globally is easy and commonplace in the digital age. However, the cost of transfer remains rather high. The average cost of sending money internationally nowadays is about a 7% commission of the transfer amount, according to the World Bank.
If you transfer money through a high street bank in the US, a regular international money transfer could cost you up to $30 to send $500. Banks are usually a rip-off when you need to money, transfer funds, or send money overseas.
As a digital nomad, I've used many different ways to work with money internationally and I have good news for you: It's getting better. There are various money transfer services online which have lower costs and offer better exchange rates compared to other payment methods.
In this article, I'm going to talk about some key aspects of sending money internationally, which services you should look at, and what each of them can offer you.
Key Aspects of Sending Money Internationally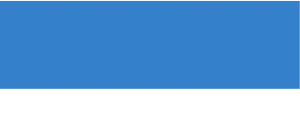 There are two things that you should pay attention to when you're thinking about sending money internationally. Namely the fees and speed.
Fees
Banks and transfer services charge you two different kinds of fees on your transfer: Transfer fees and exchange rate markups.
Transfer fees
The transfer fee could be a fixed amount or a specific percentage of the amount you're sending. These can change depending on the transfer method you use.
Exchange Rate Markups
This is a very common way for services to make money. Since when you send money internationally there might be different currencies used and their exchange rate can differ. A markup is exactly what it sounds like. Companies will charge an extra fee for exchanging one currency into the other and those fees can change dramatically between services.
Speed
It's important to pay attention to this. Some services can immediately transfer money internationally. Others, charge you a cost for faster exchanges or you would have to wait for slower transfer speeds which can go up to a few days.
List of Best Options to Send Money Internationally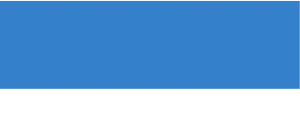 So here comes the big question, how should you send your money internationally? Let's explore the options and see what each of them can offer you:
Through your bank
Most banks offer international services known as "wiring". These are usually more expensive than digital services which focus only on money transfers. Firstly, banks always have exchange rate markups and the fees for these transactions are usually comparatively high.
Secondly, banks usually only allow for transfer from a bank account with them to another bank account. Though this could still be the safest and best way to move substantial amounts of money.
TransferWise: Cheapest Way to Send Money Internationally
Transferwise is an excellent online banking tool. It makes transferring money internationally and holding money in different currencies super easy and convenient.
Transferwise covers over 70 countries worldwide.

Transferwise has some best exchange rates you can find. You can also see the fees upfront and it's amongst the cheapest if you use a bank account, generally less than 1 percent of the amount you're transferring.
Bank transfers with Transferwise can take up to a couple of days, but same-day deliveries are a possibility. If you transfer using a debit or credit card, it can arrive within a few minutes. On the other hand, if you transfer using a bank account it'll take about one to three business days depending on the destination.
Transfer Types and Limits
Transfer limits can be up to $1 million if you're using a wire transfer to pay Transferwise. You can also use your debit card, credit card, Apply Pay, or a direct debit from your bank account. Keep in mind that the recipient should also have a bank account.
The Transferwise mobile app is excellent and easy to use. It receives high user ratings and the website has an excellent FAQ section. Phone support is limited to weekdays though
PROS
– Cheap transfers
– Upfront pricing
– Super easy-to-use and user-friendly online and mobile platform
CONS
– It takes some time for transfers to go through
– There is a $50,000 daily limit on personal funds transfers with a maximum of $250,000 annually
– There is a $250,000 daily limit on business funds transfers with a maximum of $1 million annually
Western Union
Western Union is a widely known transfer company that allows in-person transfers without the need for a bank.
This is one of the best things about Western Union, as it covers over 200 countries with over half a million locations.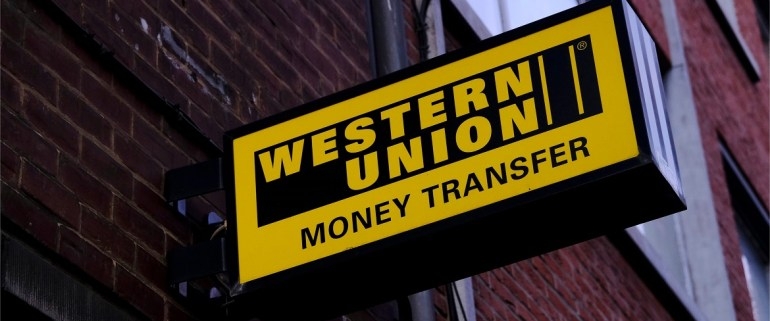 Depends on where you're sending the money to, the exchange markups range from less than 1% to 6%. As for money transfer, then sending up to $1,000 will cost about $5 on average.
Through Western Union same-day delivery is very possible when you transfer to a cash pick-up location. If you use your debit card, credit card or pay cash in person it can arrive on the same day. Though it might cost a bit more for each transfer.
If you use bank accounts to do the transfer, you will pay less but the delivery can take a week or more.
Transfer Types and Limits
Transfer limits through Western Union change depending on the country. For example, if you're transferring money to India then the limit is $50,000, transfers to Mexico are limited to $5,000 though. The biggest advantage is the cash-pick delivery option to a large network almost anywhere in the world.
Live chat support and phone support are available 24/7. The website is not very user-friendly though, it's hard to compare exchange rates and the FAQ section is not very thorough.
PROS
– Secure
– Flexible delivery options
– Low fees and small exchange rate markup
CONS
– The website is not excellent
– Comparatively slow delivery, usually four to five business days
OFX
OFX specializes in international money transfers and currency exchange.
Over 80 countries worldwide.

OFX charges absolutely no transfer fee no matter the amount you send. Their exchange rate markups are often less than 1% so you get the best rates too.
OFX doesn't offer same-day delivery. They usually receive your bank transfer within one to two business days and deliver it to the intended bank within another one to two business days.
Transfer Types and Limits
There's a minimum of $1,000 for transfers. However, there is no set maximum. You'll have to use bank accounts to make the transfers as opposed to delivering cash to pickup locations.
OFX has a 24/7 support line and the FAQ section is very helpful. Though you must register with them and sending money is not exactly user-friendly if you have no experience with the exchange market and its jargon.
PROS
– No maximum transfer limit
– 24/7 customer support
CONS
– A minimum of $1,000 for transfer
– Not instantaneous
PayPal
PayPal is one of the best services for sending money internationally. It is favored by freelancers and digital nomads due to its simplicity and wide reach.
Over 120 countries worldwide.

This depends on where you send the money too. If you use a bank account there could be fees between 1-3% percent.
Transfers through paypal usually happen immediately and can take up to 30 minutes depending on the bank you use.
Transfer Types and Limits
If you have a verified account with Paypal, there's no limit on the total amount of money you can send. You can send up to $60,000 per day, but you may be limited to $10,000 per transaction. This amount will usually vary depending on the currency. The limitation of PayPal is that you can only send money to someone with another PayPal account.
Paypal has excellent customer service via phone or through their website. Also, their platform is very easy to use.
PROS
– Quick and easy
– Low Fees
CONS
– You can only send money to someone with a PayPal account
– How much you're allowed to send varies depending on country
Summary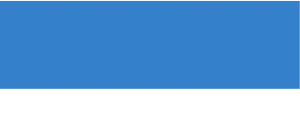 Sending money online can be a necessity in our age. In general, using your local bank is not the best idea to do that because of the transfer fees and exchange markups. It's a smart idea to do some research and consider the criteria mentioned above to find the service that works best for your needs.