Originally published at: Advantages of Wise: How You Can Make Best Use of It | Go VisaFree


Advantages of Wise: How You Can Make Best Use of It

There are several ways to make your international transfers, but do you know exactly which is the best one? Generally, the most common option is to use the bank itself, but the costs can be high and the process slow. To make life easier for those who need to send and receive money, we have now online platforms. Wise is one of the most popular online money transfer platforms and it comes with many benefits.
Check out our article below and discover the main advantages of Wise, formerly TransferWise.
Advantages of Wise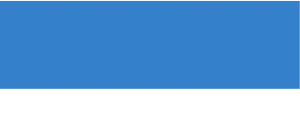 For starters, it's worth knowing the story better and understanding how Wise, formerly TransferWise, works. One of the most popular online platforms for people who need to send and receive money from abroad is Wise. It operates 100% online and guarantees faster and cheaper money transfers compared to traditional banks.
Wise is a practical, safe, and economical option for sending money abroad. Read below the advantages of Wise and the reasons that make the online platform an interesting alternative for your international transfers.
Fair Commercial Exchange
Unlike traditional banks and other online providers, one of Wise's main advantages is that the platform converts currencies based on the market's average exchange rate.
What does that mean? Simply put, your money will be converted using the true commercial exchange rate, without adding any margins on the quote. This rate is the same as you search on Google or XE. This way, you can guarantee more savings on your transfers and you know exactly how much you will pay for the international transfers. No hidden fees, no surprises.
No Swift Costs
A great differential of the platform and certainly one of the main advantages of Wise, formerly TransferWise, is that two local transfers of money are carried out, instead of a single international transfer. In other words, as Wise works with local partners in the countries of origin and destination of the international transfer, you won't need to pay the Swift fee
In addition, with local transfers, you also have no costs with possible intermediary banks, unlike what happens with international remittances with traditional banks.
Security
As we've mentioned above, Wise is regulated by official bodies responsible for tax transactions in all countries in which it operates. Therefore, all exchange partners on the platform are authorized to carry out exchange transactions.
Check out our Is It Safe To Use Wise article for further reading.
Fast Transfers
Another advantage of Wise is that sending money can be done much faster compared to transfers carried out by banks. In general, international remittances take about one to two business days to reach the recipient's account, but the time for the money to be transferred varies according to:
Country of origin and destination of the transfer

Payment method

The recipient's bank processing time;

Transfer payment schedule

Security Checks.
Practicality
International transfers carried out by Wise are also very practical. In addition to working 100% digitally, without the need to visit a bank, the platform is also easy to use. You just need to create your free account and you can start sending money without leaving your home.
Furthermore, it is not necessary to have a Wise account to receive money from abroad, as the amounts are deposited directly into the recipient's bank account, which is a huge advantage of Wise over other providers.
![|600x379](upload://l05qS8vNH7qSni1F8v7gPwwrcVm.png)
What Else You Need To Know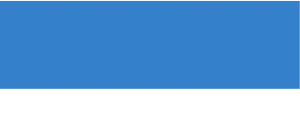 Transparency: You know exactly how much you are going to pay even before you complete the transaction. In addition, it is possible to follow the entire process through your account or when receiving notification emails;
Online assistance: Although there is no physical agency, Wise offers support by phone or email. Office hours are Monday through Friday from 6:00 am to 8:00 pm;
No cost to the beneficiary: whoever receives money in their bank account does not have to pay a fee to withdraw the money.
Is It Worth Using Wise?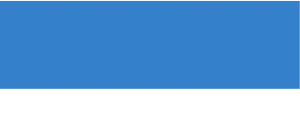 If you are looking for a practical, safe, and economical alternative, it is certainly worth using Wise for your international transfers. As we've outlined above, Wise's advantages make the platform an interesting option for those who need to send money to other countries.
However, it is always important to compare the costs and the way the platform works with other providers, whether they are digital banks or traditional banking institutions.
How Does Wise Work?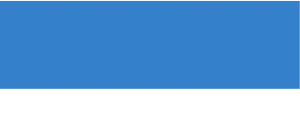 One of Wise's main advantages is its practicality. This is because the platform works with operations completely online and it is possible to carry out international transfers between bank accounts in different countries.
Plus, you save time and money, as one of Wise's main goals is to make the process of sending and receiving funds faster and more cost-effective.
The process is simple and can be done in a few minutes, all you need is a computer, smartphone, or tablet. Check below for a detailed step-by-step on how to send money abroad.
Calculate the Amount That Will Be Sent
You can run a currency exchange simulation on the Wise platform's home page even before sign-up and observe the currency rate and the Wise rate charged in a transparent manner. Without a profit margin, Wise charges the commercial exchange.
Register for Free
Create a free account on the Wise website or app. You only need to submit an email address or a Google or Facebook account.
Select the Amount You'd Like to Send
Now, enter the amount you want to send. It will be clear from the start how much you will pay in fares and when your transfer will arrive at its destination.
Fill in the Recipient's Information
Fill in the details of the recipient's foreign bank account, and double-check everything.
Verify Your Personal Information
You must now send a copy of your identification document. This is in accordance with Wise's safety policy.
Finish the Transfer
Complete the transfer after everything is finished. In your account, you can check the status of your transfer. Wise will also notify your recipient that money is on the way.
Once payment has been made to one of Wise's local partners, formerly TransferWise in the transfer's country of origin, the money will be converted to the currency of the country of the recipient of the remittance. The amount will then be transferred directly to the recipient's bank account via another local bank transfer.
Wise is a favorite among our community members thanks to its easy and straightforward sign-up and transfer process. For further reading, make sure you read our Wise Review too.
Alternatives to Wise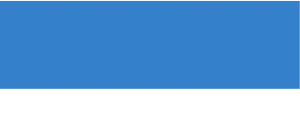 The good news is that there are several alternatives to Wise for sending money abroad. In addition to banks, you can also make your international transfers with other providers. Western Union is one of them. Check out our Wise VS Western Union article for a quick comparison between the two platforms.
Have you ever used Wise to send money abroad? Share your experience with us. Please also feel free to leave your comments on our growing forum. We'd be happy to hear from you.