Originally published at: Best Cities in Germany: A Guide for Beginners | GoVisaFree


If you are going to relocate to Germany, there are a few things you should think about before settling down. Most people welcome newcomers who are moving to the country for employment or retirement, but some German cities are better than others, offering a broader range of amenities, lower crime rates, and a lower cost of living. With these considerations in mind, here are the top five best cities in Germany!
The Best Cities To Live in Germany – Top Five
Germany has it all! Period. Beautiful landscapes, great museums, good quality of life, and rich history…This is why it's very difficult to pick the best cities in Germany…But we'll do our best and give you an introduction based on several factors such as quality of life, expat-friendliness, and cost of living. Here they're…the best cities in Germany.
1. Berlin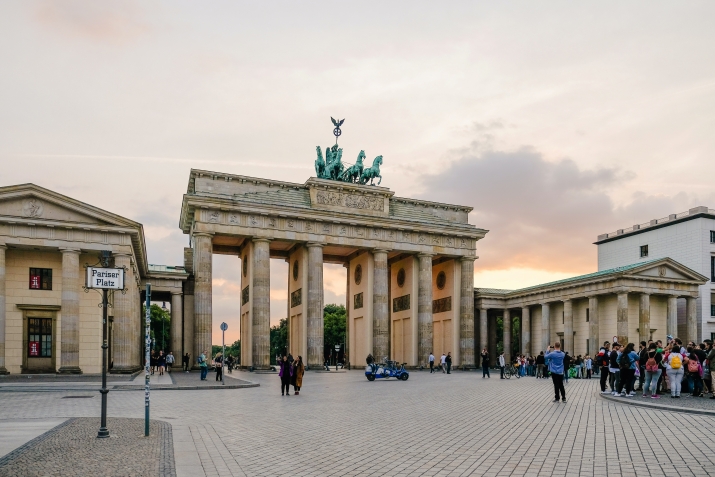 At first glance, Berlin, the capital city, may appear to be gloomy. But in fact, it's well-known for its abundance of green spaces, which include lakes, rivers, woods, and parks located across the city. The majority of the city was completely destroyed during World War II, but it has been restored. This is an inviting, and cosmopolitan city where multiculturalism and inclusion are highly valued.
Berlin is famous for its pumping nightlife, with clubs open all week and parties that never cease. However, if you're seeking a quiet life, you'll find many other things to do. There are coworking spaces, libraries, great museums, and English-friendly cinemas to choose from.
If you are less passionate about learning a new language, such as German, Berlin is an excellent choice as almost everyone speaks English.
Cost of Living in Berlin, Germany
Basic Expenses
In Berlin, a single person's estimated monthly costs are around €900, excluding rent
The monthly rent for a one-bedroom apartment varies between €780 and €1,800
A cup of cappuccino in a cafe is around €3
A bottle of beer costs around €4 in a restaurant
			</div>
			</div>
				</div>
	</div>
						</div>
	</section>
			<section class="elementor-section elementor-top-section elementor-element elementor-element-ca62686 elementor-section-boxed elementor-section-height-default elementor-section-height-default" data-id="ca62686" data-element_type="section">
					<div class="elementor-container elementor-column-gap-default">
				<div class="elementor-column elementor-col-100 elementor-top-column elementor-element elementor-element-63cbaad" data-id="63cbaad" data-element_type="column">
		<div class="elementor-widget-wrap elementor-element-populated">
							<div class="elementor-element elementor-element-a83fdc0 elementor-widget elementor-widget-gvf-pros-cons" data-id="a83fdc0" data-element_type="widget" data-widget_type="gvf-pros-cons.default">
			<div class="elementor-widget-container">
		    <div class="gvf-pac gvf-pac-wrapper gvf-pac-pros">
  <h3 class="gvf-pac-title"><span class="ez-toc-section" id="Comparison_with_New_York_and_London"></span>Comparison with New York and London<span class="ez-toc-section-end"></span></h3>      <ul class="gvf-pac-items">
              <li >Consumer prices including rent in Berlin are 48.33 percent lower than in New York

Consumer prices including rent in Berlin are 30.31 percent lower than in London
			</div>
			</div>
				</div>
	</div>
						</div>
	</section>
			<section class="elementor-section elementor-top-section elementor-element elementor-element-1dbcf52 elementor-section-boxed elementor-section-height-default elementor-section-height-default" data-id="1dbcf52" data-element_type="section">
					<div class="elementor-container elementor-column-gap-default">
				<div class="elementor-column elementor-col-100 elementor-top-column elementor-element elementor-element-808dd0a" data-id="808dd0a" data-element_type="column">
		<div class="elementor-widget-wrap elementor-element-populated">
							<div class="elementor-element elementor-element-5dd9c58 elementor-widget elementor-widget-gvf-button" data-id="5dd9c58" data-element_type="widget" data-widget_type="gvf-button.default">
			<div class="elementor-widget-container">
				<div class="gvf-button-wrapper">
		<a class="gvf-button gvf-button-block gvf-button-link gvf-button" href="https://govisafree.com/digital-nomad-berlin/" role="button">
			
		<span class="gvf-button-text">Berlin Guide for Digital Nomads</span>

				</a>
	</div>
			</div>
			</div>
				</div>
	</div>
						</div>
	</section>
			<section class="elementor-section elementor-top-section elementor-element elementor-element-41bdd33 elementor-section-boxed elementor-section-height-default elementor-section-height-default" data-id="41bdd33" data-element_type="section">
					<div class="elementor-container elementor-column-gap-default">
				<div class="elementor-column elementor-col-100 elementor-top-column elementor-element elementor-element-499d4ea" data-id="499d4ea" data-element_type="column">
		<div class="elementor-widget-wrap elementor-element-populated">
							<div class="elementor-element elementor-element-4245089 elementor-widget elementor-widget-text-editor" data-id="4245089" data-element_type="widget" data-widget_type="text-editor.default">
			<div class="elementor-widget-container">
						<h2><span class="ez-toc-section" id="2_Munich"></span><b>2. Munich</b><span class="ez-toc-section-end"></span></h2><p><img loading="lazy" class="alignnone wp-image-27217 size-full" src="https://govisafree.com/wp-content/uploads/2022/04/munich-english-garden.jpg" alt="" width="715" height="475" srcset="https://govisafree.com/wp-content/uploads/2022/04/munich-english-garden.jpg 715w, https://govisafree.com/wp-content/uploads/2022/04/munich-english-garden-300x199.jpg 300w" sizes="(max-width: 715px) 100vw, 715px" /></p><p><span style="font-weight: 400;">Munich, the Bavarian capital, is one of the most expensive cities in the world to live in, but its quality of life and infrastructure are very high. There are several universities nearby, as well as a robust and healthy economy with numerous job prospects. </span></p><p><span style="font-weight: 400;">Munich offers retail outlets, many of which are fashion stores, as well as several alternatives for amusement and relaxation. For a major city, the city is inclusive and diverse.</span></p><p><span style="font-weight: 400;">If you're going to live in Munich, prepare yourself for local beers, a perfect blend of old and new buildings, and a weekend vacation to the Alps!</span></p><h3><span class="ez-toc-section" id="Cost_of_Living_in_Munich_Germany"></span><b>Cost of Living in Munich, Germany</b><span class="ez-toc-section-end"></span></h3>						</div>
			</div>
				</div>
	</div>
						</div>
	</section>
			<section class="elementor-section elementor-top-section elementor-element elementor-element-89c14d2 elementor-section-boxed elementor-section-height-default elementor-section-height-default" data-id="89c14d2" data-element_type="section">
					<div class="elementor-container elementor-column-gap-default">
				<div class="elementor-column elementor-col-100 elementor-top-column elementor-element elementor-element-340821f" data-id="340821f" data-element_type="column">
		<div class="elementor-widget-wrap elementor-element-populated">
							<div class="elementor-element elementor-element-547e53d elementor-widget elementor-widget-gvf-pros-cons" data-id="547e53d" data-element_type="widget" data-widget_type="gvf-pros-cons.default">
			<div class="elementor-widget-container">
		    <div class="gvf-pac gvf-pac-wrapper gvf-pac-pros">
  <h3 class="gvf-pac-title"><span class="ez-toc-section" id="Basic_Expenses-2"></span>Basic Expenses<span class="ez-toc-section-end"></span></h3>      <ul class="gvf-pac-items">
              <li >In Munich, a single person's estimated monthly costs are around €920, excluding rent

The monthly rent for a one-bedroom apartment varies between €1,200 and €1,900
A cup of cappuccino in a cafe is around €3.15
A bottle of beer costs around €4 in a restaurant
			</div>
			</div>
				</div>
	</div>
						</div>
	</section>
			<section class="elementor-section elementor-top-section elementor-element elementor-element-106cbef elementor-section-boxed elementor-section-height-default elementor-section-height-default" data-id="106cbef" data-element_type="section">
					<div class="elementor-container elementor-column-gap-default">
				<div class="elementor-column elementor-col-100 elementor-top-column elementor-element elementor-element-8712545" data-id="8712545" data-element_type="column">
		<div class="elementor-widget-wrap elementor-element-populated">
							<div class="elementor-element elementor-element-694673f elementor-widget elementor-widget-gvf-pros-cons" data-id="694673f" data-element_type="widget" data-widget_type="gvf-pros-cons.default">
			<div class="elementor-widget-container">
		    <div class="gvf-pac gvf-pac-wrapper gvf-pac-pros">
  <h3 class="gvf-pac-title"><span class="ez-toc-section" id="Comparison_with_New_York_and_London-2"></span> Comparison with New York and London<span class="ez-toc-section-end"></span></h3>      <ul class="gvf-pac-items">
              <li >Consumer prices including rent in Munich are 40.15 percent lower than in New York

Consumer prices including rent in Munich are 19.27 percent lower than in London
			</div>
			</div>
				</div>
	</div>
						</div>
	</section>
			<section class="elementor-section elementor-top-section elementor-element elementor-element-80891fa elementor-section-boxed elementor-section-height-default elementor-section-height-default" data-id="80891fa" data-element_type="section">
					<div class="elementor-container elementor-column-gap-default">
				<div class="elementor-column elementor-col-100 elementor-top-column elementor-element elementor-element-9c4dc55" data-id="9c4dc55" data-element_type="column">
		<div class="elementor-widget-wrap elementor-element-populated">
							<div class="elementor-element elementor-element-97a3f11 elementor-widget elementor-widget-text-editor" data-id="97a3f11" data-element_type="widget" data-widget_type="text-editor.default">
			<div class="elementor-widget-container">
						<h2><span class="ez-toc-section" id="3_Hamburg"></span><b>3. Hamburg</b><span class="ez-toc-section-end"></span></h2><p><img loading="lazy" class="alignnone wp-image-27221 size-full" src="https://govisafree.com/wp-content/uploads/2022/04/hamburg.jpg" alt="" width="715" height="486" srcset="https://govisafree.com/wp-content/uploads/2022/04/hamburg.jpg 715w, https://govisafree.com/wp-content/uploads/2022/04/hamburg-300x204.jpg 300w" sizes="(max-width: 715px) 100vw, 715px" /></p><p><span style="font-weight: 400;">Hamburg is Germany&#8217;s second-largest city and it has a port that has welcomed travelers since the Middle Ages. It is also a popular destination for expats because of its excellent quality of life. It is a city of magnificent rivers and canals, as well as amazing bridge structures and other architectural marvels. There are also numerous locations to enjoy the fantastic nightlife. However, keep in mind that rents are high.</span></p><p><span style="font-weight: 400;">With Lake Alster at the city center a lively commercial district, unmatched cultural events, and seafood right from the salty source, Hanseatic city Hamburg will amaze you. Germany Hamburg neighborhoods are visually and culturally rich. The northern green city has a rich water culture and modern architecture.</span></p><p><span style="font-weight: 400;">But don&#8217;t forget your umbrella; it&#8217;s one of Germany&#8217;s rainiest cities.</span></p><h3><span class="ez-toc-section" id="Cost_of_Living_in_Hamburg_Germany"></span><b>Cost of Living in Hamburg, Germany</b><span class="ez-toc-section-end"></span></h3>						</div>
			</div>
				</div>
	</div>
						</div>
	</section>
			<section class="elementor-section elementor-top-section elementor-element elementor-element-bc5b204 elementor-section-boxed elementor-section-height-default elementor-section-height-default" data-id="bc5b204" data-element_type="section">
					<div class="elementor-container elementor-column-gap-default">
				<div class="elementor-column elementor-col-100 elementor-top-column elementor-element elementor-element-a75b86b" data-id="a75b86b" data-element_type="column">
		<div class="elementor-widget-wrap elementor-element-populated">
							<div class="elementor-element elementor-element-195ac00 elementor-widget elementor-widget-gvf-pros-cons" data-id="195ac00" data-element_type="widget" data-widget_type="gvf-pros-cons.default">
			<div class="elementor-widget-container">
		    <div class="gvf-pac gvf-pac-wrapper gvf-pac-pros">
  <h3 class="gvf-pac-title"><span class="ez-toc-section" id="Basic_Expenses-3"></span>Basic Expenses<span class="ez-toc-section-end"></span></h3>      <ul class="gvf-pac-items">
              <li >In Hamburg, a single person's estimated monthly costs are around €940, excluding rent

The monthly rent for a one-bedroom apartment varies between €800 and €1,800
A cup of cappuccino in a cafe is around €3.21
A bottle of beer costs around €4 in a restaurant
			</div>
			</div>
				</div>
	</div>
						</div>
	</section>
			<section class="elementor-section elementor-top-section elementor-element elementor-element-4ab490e elementor-section-boxed elementor-section-height-default elementor-section-height-default" data-id="4ab490e" data-element_type="section">
					<div class="elementor-container elementor-column-gap-default">
				<div class="elementor-column elementor-col-100 elementor-top-column elementor-element elementor-element-63d6438" data-id="63d6438" data-element_type="column">
		<div class="elementor-widget-wrap elementor-element-populated">
							<div class="elementor-element elementor-element-de0e0fe elementor-widget elementor-widget-gvf-pros-cons" data-id="de0e0fe" data-element_type="widget" data-widget_type="gvf-pros-cons.default">
			<div class="elementor-widget-container">
		    <div class="gvf-pac gvf-pac-wrapper gvf-pac-pros">
  <h3 class="gvf-pac-title"><span class="ez-toc-section" id="Comparison_with_New_York_and_London-3"></span>Comparison with New York and London<span class="ez-toc-section-end"></span></h3>      <ul class="gvf-pac-items">
              <li >Consumer prices including rent in Hamburg are 44.85 percent lower than in New York

Consumer prices including rent in Hamburg are 25 percent lower than in London
			</div>
			</div>
				</div>
	</div>
						</div>
	</section>
			<section class="elementor-section elementor-top-section elementor-element elementor-element-e8c881d elementor-section-boxed elementor-section-height-default elementor-section-height-default" data-id="e8c881d" data-element_type="section">
					<div class="elementor-container elementor-column-gap-default">
				<div class="elementor-column elementor-col-100 elementor-top-column elementor-element elementor-element-356efb9" data-id="356efb9" data-element_type="column">
		<div class="elementor-widget-wrap elementor-element-populated">
							<div class="elementor-element elementor-element-b09736d elementor-widget elementor-widget-gvf-wnext" data-id="b09736d" data-element_type="widget" data-widget_type="gvf-wnext.default">
			<div class="elementor-widget-container">
		
<div class="row gvf-post-style-3">

  <div class="col-12"><div class="gvf-post-item gvf-post-style-flat"><div class="gvf-post-subtitle">Related Article</div><h3 class="gvf-post-title"><span class="ez-toc-section" id="Germany_Freelance_Visa"></span><a href="https://govisafree.com/germany-freelance-visa/">Germany Freelance Visa</a><span class="ez-toc-section-end"></span></h3></div></div>
</div>

			</div>
			</div>
				</div>
	</div>
						</div>
	</section>
			<section class="elementor-section elementor-top-section elementor-element elementor-element-859fe88 elementor-section-boxed elementor-section-height-default elementor-section-height-default" data-id="859fe88" data-element_type="section">
					<div class="elementor-container elementor-column-gap-default">
				<div class="elementor-column elementor-col-100 elementor-top-column elementor-element elementor-element-865b304" data-id="865b304" data-element_type="column">
		<div class="elementor-widget-wrap elementor-element-populated">
							<div class="elementor-element elementor-element-25d6704 elementor-widget elementor-widget-text-editor" data-id="25d6704" data-element_type="widget" data-widget_type="text-editor.default">
			<div class="elementor-widget-container">
						<h2><span class="ez-toc-section" id="4_Frankfurt"></span><b>4. Frankfurt</b><span class="ez-toc-section-end"></span></h2><p><img loading="lazy" class="alignnone wp-image-27228 size-full" src="https://govisafree.com/wp-content/uploads/2022/04/frankfurt.jpg" alt="" width="715" height="473" srcset="https://govisafree.com/wp-content/uploads/2022/04/frankfurt.jpg 715w, https://govisafree.com/wp-content/uploads/2022/04/frankfurt-300x198.jpg 300w" sizes="(max-width: 715px) 100vw, 715px" /></p><p><span style="font-weight: 400;">Frankfurt is the financial capital of Germany. This is a great city that offers all the amenities you would expect from a more metropolitan center. There are a large number of bars and restaurants throughout the city, as well as excellent places for entertainment and recreation.</span></p><p><span style="font-weight: 400;">Frankfurt is a modern city and also hosts a number of excellent networking events and conventions. In this vibrant city, you may attend the International Book Fair, the Frankfurt Trade Fair, and the numerous startup gatherings. As a result, there will be plenty of possibilities for you to mingle and broaden your social network. Frankfurt is home to the European Central Bank, Deutsche Bank, the German Federal Bank, and other major financial institutions.</span></p><p><span style="font-weight: 400;">When you walk through the streets of Frankfurt, you will hear a variety of languages all around you. Its internationality and variety of job options make it one of the best cities to live in Germany.</span></p><h3><span class="ez-toc-section" id="Cost_of_Living_in_Frankfurt_Germany"></span><b>Cost of Living in Frankfurt, Germany</b><span class="ez-toc-section-end"></span></h3>						</div>
			</div>
				</div>
	</div>
						</div>
	</section>
			<section class="elementor-section elementor-top-section elementor-element elementor-element-7c26f08 elementor-section-boxed elementor-section-height-default elementor-section-height-default" data-id="7c26f08" data-element_type="section">
					<div class="elementor-container elementor-column-gap-default">
				<div class="elementor-column elementor-col-100 elementor-top-column elementor-element elementor-element-8cb19de" data-id="8cb19de" data-element_type="column">
		<div class="elementor-widget-wrap elementor-element-populated">
							<div class="elementor-element elementor-element-a5592ca elementor-widget elementor-widget-gvf-pros-cons" data-id="a5592ca" data-element_type="widget" data-widget_type="gvf-pros-cons.default">
			<div class="elementor-widget-container">
		    <div class="gvf-pac gvf-pac-wrapper gvf-pac-pros">
  <h3 class="gvf-pac-title"><span class="ez-toc-section" id="Basic_Expenses-4"></span>Basic Expenses<span class="ez-toc-section-end"></span></h3>      <ul class="gvf-pac-items">
              <li >In Frankfurt, a single person's estimated monthly costs are around €930, excluding rent

The monthly rent for a one-bedroom apartment varies between €800 and €1,200
A cup of cappuccino in a cafe is around €3
A bottle of beer costs around €4 in a restaurant
			</div>
			</div>
				</div>
	</div>
						</div>
	</section>
			<section class="elementor-section elementor-top-section elementor-element elementor-element-173f7d6 elementor-section-boxed elementor-section-height-default elementor-section-height-default" data-id="173f7d6" data-element_type="section">
					<div class="elementor-container elementor-column-gap-default">
				<div class="elementor-column elementor-col-100 elementor-top-column elementor-element elementor-element-1606aca" data-id="1606aca" data-element_type="column">
		<div class="elementor-widget-wrap elementor-element-populated">
							<div class="elementor-element elementor-element-2f91205 elementor-widget elementor-widget-gvf-pros-cons" data-id="2f91205" data-element_type="widget" data-widget_type="gvf-pros-cons.default">
			<div class="elementor-widget-container">
		    <div class="gvf-pac gvf-pac-wrapper gvf-pac-pros">
  <h3 class="gvf-pac-title"><span class="ez-toc-section" id="Comparison_with_New_York_and_London-4"></span> Comparison with New York and London<span class="ez-toc-section-end"></span></h3>      <ul class="gvf-pac-items">
              <li >Consumer prices including rent in Frankfurt are 46.90 percent lower than in New York

Consumer prices including rent in Frankfurt are 28.38 percent lower than in London
			</div>
			</div>
				</div>
	</div>
						</div>
	</section>
			<section class="elementor-section elementor-top-section elementor-element elementor-element-9e70ef7 elementor-section-boxed elementor-section-height-default elementor-section-height-default" data-id="9e70ef7" data-element_type="section">
					<div class="elementor-container elementor-column-gap-default">
				<div class="elementor-column elementor-col-100 elementor-top-column elementor-element elementor-element-14c17c0" data-id="14c17c0" data-element_type="column">
		<div class="elementor-widget-wrap elementor-element-populated">
							<div class="elementor-element elementor-element-4a11238 elementor-widget elementor-widget-text-editor" data-id="4a11238" data-element_type="widget" data-widget_type="text-editor.default">
			<div class="elementor-widget-container">
						<h2><span class="ez-toc-section" id="5_Stuttgart"></span><b>5. Stuttgart</b><span class="ez-toc-section-end"></span></h2><p><img loading="lazy" class="alignnone wp-image-27232 size-full" src="https://govisafree.com/wp-content/uploads/2022/04/stuttgart.jpg" alt="" width="715" height="475" srcset="https://govisafree.com/wp-content/uploads/2022/04/stuttgart.jpg 715w, https://govisafree.com/wp-content/uploads/2022/04/stuttgart-300x199.jpg 300w" sizes="(max-width: 715px) 100vw, 715px" /></p><p><span style="font-weight: 400;">The home of Mercedes and Porsche, Stuttgart is well-known for its automotive industry wealth. But this city is not all about cars only. Aside from its significant industrial worth, the city is full of stores, restaurants, cafes, wonderful parks, marketplaces, and other recreational options. </span></p><p><span style="font-weight: 400;">Valleys and vineyards, botanic gardens, and castles surround the city and you can rest assured that Stuttgart will give you the perfect work-life balance you've been looking for.</span></p><p><span style="font-weight: 400;">Stuttgart&#8217;s strong economy attracts international companies. Thanks to the big expat groups, it's easy to be a part of the English-speaking community.</span></p><h3><span class="ez-toc-section" id="Cost_of_Living_in_Stuttgart_Germany"></span><b>Cost of Living in Stuttgart, Germany</b><span class="ez-toc-section-end"></span></h3>						</div>
			</div>
				</div>
	</div>
						</div>
	</section>
			<section class="elementor-section elementor-top-section elementor-element elementor-element-ff2f842 elementor-section-boxed elementor-section-height-default elementor-section-height-default" data-id="ff2f842" data-element_type="section">
					<div class="elementor-container elementor-column-gap-default">
				<div class="elementor-column elementor-col-100 elementor-top-column elementor-element elementor-element-a3e8537" data-id="a3e8537" data-element_type="column">
		<div class="elementor-widget-wrap elementor-element-populated">
							<div class="elementor-element elementor-element-f076075 elementor-widget elementor-widget-gvf-pros-cons" data-id="f076075" data-element_type="widget" data-widget_type="gvf-pros-cons.default">
			<div class="elementor-widget-container">
		    <div class="gvf-pac gvf-pac-wrapper gvf-pac-pros">
  <h3 class="gvf-pac-title"><span class="ez-toc-section" id="Basic_Expenses-5"></span>Basic Expenses<span class="ez-toc-section-end"></span></h3>      <ul class="gvf-pac-items">
              <li >In Stuttgart, a single person's estimated monthly costs are around €855, excluding rent

The monthly rent for a one-bedroom apartment varies between €900 and €1,700
A cup of cappuccino in a cafe is around €3.17
A bottle of beer costs around €4 in a restaurant
			</div>
			</div>
				</div>
	</div>
						</div>
	</section>
			<section class="elementor-section elementor-top-section elementor-element elementor-element-6dfce74 elementor-section-boxed elementor-section-height-default elementor-section-height-default" data-id="6dfce74" data-element_type="section">
					<div class="elementor-container elementor-column-gap-default">
				<div class="elementor-column elementor-col-100 elementor-top-column elementor-element elementor-element-cfa7faf" data-id="cfa7faf" data-element_type="column">
		<div class="elementor-widget-wrap elementor-element-populated">
							<div class="elementor-element elementor-element-f74390a elementor-widget elementor-widget-gvf-pros-cons" data-id="f74390a" data-element_type="widget" data-widget_type="gvf-pros-cons.default">
			<div class="elementor-widget-container">
		    <div class="gvf-pac gvf-pac-wrapper gvf-pac-pros">
  <h3 class="gvf-pac-title"><span class="ez-toc-section" id="Comparison_with_New_York_and_London-5"></span>Comparison with New York and London<span class="ez-toc-section-end"></span></h3>      <ul class="gvf-pac-items">
              <li >Consumer prices including rent in Stuttgart are 49.28 percent lower than in New York

Consumer prices including rent in Stuttgart are 31.59 percent lower than in London
			</div>
			</div>
				</div>
	</div>
						</div>
	</section>
			<section class="elementor-section elementor-top-section elementor-element elementor-element-02ba3db elementor-section-boxed elementor-section-height-default elementor-section-height-default" data-id="02ba3db" data-element_type="section">
					<div class="elementor-container elementor-column-gap-default">
				<div class="elementor-column elementor-col-100 elementor-top-column elementor-element elementor-element-01a8faa" data-id="01a8faa" data-element_type="column">
		<div class="elementor-widget-wrap elementor-element-populated">
							<div class="elementor-element elementor-element-55f930a elementor-widget elementor-widget-text-editor" data-id="55f930a" data-element_type="widget" data-widget_type="text-editor.default">
			<div class="elementor-widget-container">
						<h2><span class="ez-toc-section" id="The_Bottom_Line_Which_German_City_Is_the_Best"></span><b>The Bottom Line: Which German City Is the Best?</b><span class="ez-toc-section-end"></span></h2><p><span style="font-weight: 400;">There you have it! We've given you an introduction to the best cities in Germany. Germany&#8217;s solid economic structure, long history, beautiful architecture, and a great work-life balance, make it an appealing destination for expats and digital nomads who are looking for a place to call home. It is now up to you to define your expectations and select the best location for you to live and experience life in Germany!</span></p><h2><span class="ez-toc-section" id="Frequently_Asked_Questions_on_Best_German_Cities"></span><b>Frequently Asked Questions on Best German Cities</b><span class="ez-toc-section-end"></span></h2>						</div>
			</div>
				</div>
	</div>
						</div>
	</section>
			<section class="elementor-section elementor-top-section elementor-element elementor-element-b3f22dc elementor-section-boxed elementor-section-height-default elementor-section-height-default" data-id="b3f22dc" data-element_type="section">
					<div class="elementor-container elementor-column-gap-default">
				<div class="elementor-column elementor-col-100 elementor-top-column elementor-element elementor-element-801f42c" data-id="801f42c" data-element_type="column">
		<div class="elementor-widget-wrap elementor-element-populated">
							<div class="elementor-element elementor-element-76564a8 gvf-section gvf-section-accordion elementor-widget elementor-widget-gvf-accordion" data-id="76564a8" data-element_type="widget" data-widget_type="gvf-accordion.default">
			<div class="elementor-widget-container">
				<div id="gvf-accordion" class="gvf-accordion gvf-accordion-with-number">
  <div class="gvf-accordion-wrapper" data-accordion-group="">
              <div class="gvf-accordion-item accordion open" data-accordion="">
        <div class="gvf-accordion-header" data-control="">
          <h3 class="gvf-accordion-title"><span class="ez-toc-section" id="What_is_the_most_beautiful_city_in_Germany"></span>What is the most beautiful city in Germany?<span class="ez-toc-section-end"></span></h3>            </div>
        <div class="gvf-accordion-content" data-content=""><p><span style="font-weight: 400;">There are many beautiful and picturesque cities in Germany but many visitors think that Nuremberg is the most beautiful city in Germany.</span></p></div>          </div>
              <div class="gvf-accordion-item accordion" data-accordion="">
        <div class="gvf-accordion-header" data-control="">
          <h3 class="gvf-accordion-title"><span class="ez-toc-section" id="Which_is_the_best_city_to_live_in_Germany"></span>Which is the best city to live in Germany?<span class="ez-toc-section-end"></span></h3>            </div>
        <div class="gvf-accordion-content" data-content=""><p><span style="font-weight: 400;">This depends on your expectations and lifestyle. Berlin is ideal for young people who want to thrive in a dynamic city. Stuttgart or Hamburg may be a better choice if you're looking for a more peaceful setting.</span></p></div>          </div>
              <div class="gvf-accordion-item accordion" data-accordion="">
        <div class="gvf-accordion-header" data-control="">
          <h3 class="gvf-accordion-title"><span class="ez-toc-section" id="What_is_one_of_the_best_cities_in_Germany"></span>What is one of the best cities in Germany?<span class="ez-toc-section-end"></span></h3>            </div>
        <div class="gvf-accordion-content" data-content=""><p><span style="font-weight: 400;">Frankfurt is one of the best cities in Germany, especially if you're looking to expand your business network.</span></p></div>          </div>
              <div class="gvf-accordion-item accordion" data-accordion="">
        <div class="gvf-accordion-header" data-control="">
          <h3 class="gvf-accordion-title"><span class="ez-toc-section" id="What_are_the_five_main_cities_in_Germany"></span>What are the five main cities in Germany?<span class="ez-toc-section-end"></span></h3>            </div>
        <div class="gvf-accordion-content" data-content=""><p><span style="font-weight: 400;">Berlin, Frankfurt, Munich, Hamburg, and Cologne are the five main cities in Germany.</span></p></div>          </div>
              <div class="gvf-accordion-item accordion" data-accordion="">
        <div class="gvf-accordion-header" data-control="">
          <h3 class="gvf-accordion-title">What are Germany's oldest cities?</h3>            </div>
        <div class="gvf-accordion-content" data-content=""><p><span style="font-weight: 400;">Cologne, Bonn, and Andernach are some of the oldest and most impressive cities in Germany.</span></p></div>          </div>
              <div class="gvf-accordion-item accordion" data-accordion="">
        <div class="gvf-accordion-header" data-control="">
          <h3 class="gvf-accordion-title"><span class="ez-toc-section" id="What_is_the_biggest_city_in_Germany"></span>What is the biggest city in Germany?<span class="ez-toc-section-end"></span></h3>            </div>
        <div class="gvf-accordion-content" data-content=""><p><span style="font-weight: 400;">Berlin is the biggest city in the country. It was destroyed during the Second World War but has been restored and today it's one of the most visited cities in Germany.</span></p></div>          </div>
              <div class="gvf-accordion-item accordion" data-accordion="">
        <div class="gvf-accordion-header" data-control="">
          <h3 class="gvf-accordion-title"><span class="ez-toc-section" id="Is_Hamburg_a_good_city_to_live_in"></span>Is Hamburg a good city to live in?<span class="ez-toc-section-end"></span></h3>            </div>
        <div class="gvf-accordion-content" data-content=""><p><span style="font-weight: 400;">Hamburg is one of the best cities in Germany with its life quality, Elbe river, surrounding area, and amazing architecture. The city offers many amenities both for families and singles but it's expensive.</span></p></div>          </div>
              <div class="gvf-accordion-item accordion" data-accordion="">
        <div class="gvf-accordion-header" data-control="">
          <h3 class="gvf-accordion-title"><span class="ez-toc-section" id="Is_there_an_old_town_hall_in_Munich"></span>Is there an old town hall in Munich?<span class="ez-toc-section-end"></span></h3>            </div>
        <div class="gvf-accordion-content" data-content=""><p><span style="font-weight: 400;">Yes, there is and its old town hall is one of the features that make the city unique.</span></p></div>          </div>
          </div>
	</div>
			</div>
			</div>
				</div>
	</div>
						</div>
	</section>
					</div>
				</div>