Originally published at: https://govisafree.com/living-in-portugal-advantages-disadvantages/


Last updated on August 2nd, 2021
Living in Portugal: Advantages and Disadvantages

As a digital nomad, you probably know that there is no such thing as a perfect country. There are advantages and disadvantages to each one and that is no different in Portugal. While the country is attractive with different aspects, there are some parts which aren't easy to deal with.
Portugal is a welcoming country. It's safe, has a deep culture, boasts rich cuisine, and a great climate! However, if you're planning to live in Portugal, make sure you know all the pros and cons. Let's begin with the advantages and then move to the disadvantages.
Advantages of Living in Portugal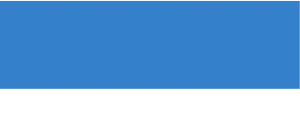 Life Is Cheaper
One big advantage of living in Portugal is getting a good standard of living without spending too much. If you're a couple, you can live on around €1,500-1,800 a month. This includes the bills, eating out, a social life, and leisure activities. You can even plan weekend trips in Europe if you spend carefully.
Public Services Are Good and Accessible
Health, education, transport, and similar services are of good quality in Portugal and it's a big advantage. Public health service is accessible and good in the country and you probably wouldn't need private health plansPortugal you can give up health insurance and rely only on the public service, of course, it is not perfect, but neither are health plans.
Inflation Rate Is Low
In Portugal, prices are constant and don't change much. For example, you can buy groceries for the same price for a long time. This makes financial planning easy.
It's a Multicultural Country
Portugal is now home to many expats and there are big expat communities in the country. Thanks to this, the adaptation process is quick. It's easy to find people who speak English and make friends.
It's a Safe Country
It's undeniable that Portugal is a peaceful and safe country. According to the Global Peace Index, Portugal is the fourth safest country in the world and the third in Europe. You can safely walk alone at night in most cities.
The Food Is Delicious
Portuguese cuisine is very rich. During your stay, you can munch on sweets, fresh vegetables, seafood, along with good wine. There are many good restaurants and cafes where you can spend time while enjoying the delights.
Disadvantages of Living in Portugal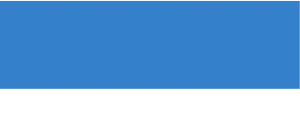 Wages Are Low
Compared to European standards, wages in Portugal are low. Yes, the cost of living is low too, however, if you want to buy a house or build a family, it might be difficult in the long run.
Bureaucracy Is Tiring
If you don't have European citizenship or Portugal Golden Visa, living in Portugal can be a tiring and bureaucratic task. Collecting documents can be difficult and misleading information is very common. Renewing your resident permit is another issue you'll need to deal with.
Houses Don't Have Heating Systems
It's true that the climate is mild in Portugal. However, be prepared for cold weather in the wintertime. The problem is most houses in Portugal aren't prepared for winter. They lack central heating and it's hard to find a house with adaptations against the cold.
Portuguese People Smoke Too Much
When in Portugal, you'll be shocked when you see people smoking everywhere. If you're not a smoker yourself, this can be a huge disadvantage.
Conclusion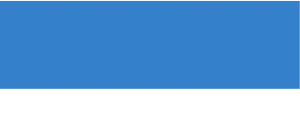 There you have it. We've tried to provide an objective insight into the advantages and disadvantages of living in Portugal. Have you ever thought of living in Portugal or are you planning to move there? Check out our comprehensive guide on Living in Portugal for more information.
Please also feel free to leave your comments in our forum.