Originally published at: The Best Places To Raise a Family | GoVisaFree


When we decide to raise a family, we are usually aware of the responsibility we're heading to take in order to arrange a happy and healthy environment for the kids. However, this positive environment being just inside your doors is not enough. Kids are social; they grow, they observe, they learn and they experience a big part of these outdoors. A happy, healthy and kind hometown not only helps your kids grow clever and happier but also brings well-being to parents themselves. Less stress and issues happening on the streets cannot be bad for anyone.
So here are our picks on the best countries to raise a family.
1. Denmark
2. Sweden
3. Norway
4. The Netherlands
5. Canada
6. Finland
7. Switzerland
8. Australia
9. New Zealand
10. Austria
Best Places To Raise a Family Ranked
The top 10 list below is evaluated and ranked according to the development standards of a country like the balance of GDP and population as well as its education, health, and safety standards. The top three places on our list pretty much have the same advantages and they are all great picks in the region of Scandinavia.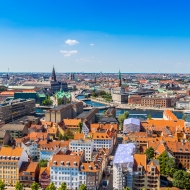 1. Denmark
Denmark provides free healthcare, offers a high quality of life, and most importantly it is successful for social purposes. With high ratings in income equality, safety, and well-developed public health/ education systems, the country is politically stable and offers a high-quality lifestyle. The country also has an abundance of fun and friendly environments, which not only offers a good environment for the resident families but also creates a big part of the tourist attractions. So Denmark rates pretty well at hosting a modern and progressive lifestyle with its well-planned social policies.
GDP PER CAPITA, PPP
$60,908 (2020)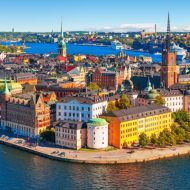 2. Sweden
Sweden has an overall population of 10,300,000, which is a pretty low number. However, welfare standards are not any lower than in Denmark. The benefits of raising a family in Sweden are many. The country is quite generous and flexible when it comes to parental leave. Parents have up to 480 days of leave for each child. Healthcare is free until the age of 20, covering not only periodic health checks but also hospitalization and some prescription fees. Education is top-quality and free. Parents only need to pay for preschools but they are quite affordable indeed. Each parent receives a child allowance in Sweden, funded by the government. Not to mention the beautiful parks, playgrounds, and spacious public areas specially designed for families to spend quality time with their children.
GDP PER CAPITA, PPP
$51,925 (2020)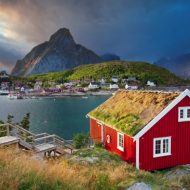 3. Norway
Our third Scandinavian country, Norway, is pretty much known for its high safety net in all areas and high-income standards. Comfortness in the economic field results in a great public education and healthcare system, which is essential in the first place. Norway is also famed for its welfare system and one of the lowest crime rates in the world. Family's paradise for bright future plans.
GDP PER CAPITA, PPP
$67,294 (2020)
So, all Scandinavian countries benefit because of their income equalities and social purposes. However, as of pretty high life standards, for immigrants life would not be so affordable in the first place. You have to make sure you're demanding all the support from the governments for the immigrants and arrange a steady job there.
	</div>
			</div>
			</div>
				</div>
	</div>
						</div>
	</section>
			<section class="elementor-section elementor-top-section elementor-element elementor-element-a2d05e8 elementor-section-boxed elementor-section-height-default elementor-section-height-default" data-id="a2d05e8" data-element_type="section">
					<div class="elementor-container elementor-column-gap-default">
				<div class="elementor-column elementor-col-100 elementor-top-column elementor-element elementor-element-c44a473" data-id="c44a473" data-element_type="column">
		<div class="elementor-widget-wrap elementor-element-populated">
							<div class="elementor-element elementor-element-b1db355 gvf-section gvf-section-country elementor-widget elementor-widget-gvf-country" data-id="b1db355" data-element_type="widget" data-widget_type="gvf-country.default">
			<div class="elementor-widget-container">
				<div class="gvf-country row no-gutters">
          <div class="gvf-country-thumbnail col-auto">
      <img width="190" height="190" src="https://govisafree.com/wp-content/uploads/2022/03/netherlands-190x190.jpg" class="attachment-kan-country size-kan-country" alt="" loading="lazy" srcset="https://govisafree.com/wp-content/uploads/2022/03/netherlands-190x190.jpg 190w, https://govisafree.com/wp-content/uploads/2022/03/netherlands-150x150.jpg 150w, https://govisafree.com/wp-content/uploads/2022/03/netherlands-295x295.jpg 295w" sizes="(max-width: 190px) 100vw, 190px" />        </div>
        <div class="gvf-country-content d-flex justify-content-between col">
    <div class="gvf-country-body">
      <h2 class="gvf-country-name"><span class="ez-toc-section" id="4_The_Netherlands"></span><img width="150" height="150" src="https://govisafree.com/wp-content/uploads/2022/03/nt-flag-150x150.png" class="attachment-thumbnail size-thumbnail" alt="" loading="lazy" /> 4. The Netherlands <span class="ez-toc-section-end"></span></h2>          <div class="gvf-country-overall"></div>          <div class="gvf-country-desc"><p><span style="font-weight: 400;">The Netherlands ranks high within the European countries when it comes to raising a family for good reason. In the first place, families are financially supported by the government through aid or subsidies to raise their children well until they become 18. Top-quality education comes at no cost for children under the age of 16. Policies like paid maternal and paternal leave, allow parents to spend more time with their children and contribute to their social and emotional progress. Children's opinions are well-respected from an early age at school. There is a stable economy, the environment is clean, and the country is among the safest places to raise a family.</span></p></div>        </div>
  </div>
  <div class="gvf-country-meta">
    <div class="gvf-country-meta-gdp">          <div class="gvf-country-meta-label">REGION</div>
      <div class="gvf-country-meta-value">Europe</div>
    </div><div class="gvf-country-meta-gdp">          <div class="gvf-country-meta-label">CAPITAL</div>
      <div class="gvf-country-meta-value">Amsterdam</div>
    </div><div class="gvf-country-meta-gdp">          <div class="gvf-country-meta-label">GDP PER CAPITA, PPP</div>
      <div class="gvf-country-meta-value">$52,304 (2020)</div>
    </div>      </div>
	</div>
			</div>
			</div>
				</div>
	</div>
						</div>
	</section>
			<section class="elementor-section elementor-top-section elementor-element elementor-element-19d44ae elementor-section-boxed elementor-section-height-default elementor-section-height-default" data-id="19d44ae" data-element_type="section">
					<div class="elementor-container elementor-column-gap-default">
				<div class="elementor-column elementor-col-100 elementor-top-column elementor-element elementor-element-034d3b5" data-id="034d3b5" data-element_type="column">
		<div class="elementor-widget-wrap elementor-element-populated">
							<div class="elementor-element elementor-element-9fe4a6c gvf-section gvf-section-country elementor-widget elementor-widget-gvf-country" data-id="9fe4a6c" data-element_type="widget" data-widget_type="gvf-country.default">
			<div class="elementor-widget-container">
				<div class="gvf-country row no-gutters">
          <div class="gvf-country-thumbnail col-auto">
      <img width="190" height="190" src="https://govisafree.com/wp-content/uploads/2021/06/canada.jpg" class="attachment-kan-country size-kan-country" alt="" loading="lazy" srcset="https://govisafree.com/wp-content/uploads/2021/06/canada.jpg 190w, https://govisafree.com/wp-content/uploads/2021/06/canada-150x150.jpg 150w" sizes="(max-width: 190px) 100vw, 190px" />        </div>
        <div class="gvf-country-content d-flex justify-content-between col">
    <div class="gvf-country-body">
      <h2 class="gvf-country-name"><span class="ez-toc-section" id="5_Canada"></span><img width="150" height="150" src="https://govisafree.com/wp-content/uploads/2021/06/canada-flag-150x150.png" class="attachment-thumbnail size-thumbnail" alt="" loading="lazy" /> 5. Canada<span class="ez-toc-section-end"></span></h2>          <div class="gvf-country-overall">#10 in Safest Countries </div>          <div class="gvf-country-desc"><p><span style="font-weight: 400;">One of the best countries to live in the world, Canada is also a great place to raise kids. The country has a well-earned reputation of having a meager crime rate and maintains an excellent public healthcare and education system. Canada designates a remarkable budget for education every year than most of the other countries in the world. The economy is stable and growing. Great opportunities promise to build up a fantastic future for you and your family. It goes without saying that it's a peaceful environment with lots of natural beauties to explore with children.</span></p></div>        </div>
  </div>
  <div class="gvf-country-meta">
    <div class="gvf-country-meta-gdp">          <div class="gvf-country-meta-label">REGION</div>
      <div class="gvf-country-meta-value">North America</div>
    </div><div class="gvf-country-meta-gdp">          <div class="gvf-country-meta-label">CAPITAL</div>
      <div class="gvf-country-meta-value">Ottawa</div>
    </div><div class="gvf-country-meta-gdp">          <div class="gvf-country-meta-label">GDP PER CAPITA, PPP</div>
      <div class="gvf-country-meta-value">$43,241 (2020)</div>
    </div>      </div>
	</div>
			</div>
			</div>
				</div>
	</div>
						</div>
	</section>
			<section class="elementor-section elementor-top-section elementor-element elementor-element-8b867ce elementor-section-boxed elementor-section-height-default elementor-section-height-default" data-id="8b867ce" data-element_type="section">
					<div class="elementor-container elementor-column-gap-default">
				<div class="elementor-column elementor-col-100 elementor-top-column elementor-element elementor-element-544ae60" data-id="544ae60" data-element_type="column">
		<div class="elementor-widget-wrap elementor-element-populated">
							<div class="elementor-element elementor-element-9032f4c gvf-section gvf-section-country elementor-widget elementor-widget-gvf-country" data-id="9032f4c" data-element_type="widget" data-widget_type="gvf-country.default">
			<div class="elementor-widget-container">
				<div class="gvf-country row no-gutters">
          <div class="gvf-country-thumbnail col-auto">
      <img width="190" height="190" src="https://govisafree.com/wp-content/uploads/2022/03/finland-190x190.jpg" class="attachment-kan-country size-kan-country" alt="" loading="lazy" srcset="https://govisafree.com/wp-content/uploads/2022/03/finland-190x190.jpg 190w, https://govisafree.com/wp-content/uploads/2022/03/finland-150x150.jpg 150w, https://govisafree.com/wp-content/uploads/2022/03/finland-295x295.jpg 295w" sizes="(max-width: 190px) 100vw, 190px" />        </div>
        <div class="gvf-country-content d-flex justify-content-between col">
    <div class="gvf-country-body">
      <h2 class="gvf-country-name"><span class="ez-toc-section" id="6_Finland"></span><img width="150" height="150" src="https://govisafree.com/wp-content/uploads/2022/03/finland-150x150.png" class="attachment-thumbnail size-thumbnail" alt="" loading="lazy" srcset="https://govisafree.com/wp-content/uploads/2022/03/finland-150x150.png 150w, https://govisafree.com/wp-content/uploads/2022/03/finland-190x190.png 190w, https://govisafree.com/wp-content/uploads/2022/03/finland-295x295.png 295w" sizes="(max-width: 150px) 100vw, 150px" /> 6. Finland<span class="ez-toc-section-end"></span></h2>          <div class="gvf-country-overall"></div>          <div class="gvf-country-desc"><p><span style="font-weight: 400;">Finland has a population of 5,521,606, nearly half of Sweden. Finland is also a rather more rich country for its northern culture. Acclaimed as a leading safe country in the world, it is a parents' heaven in terms of social support and lengthy paid leave policies. Certainly, raising your children in a safe environment is the highest priority of all. Finland is just the right country for that. But it also values education at a top level. Children are encouraged to think freely from an early age. One of the best countries to raise a family.</span></p></div>        </div>
  </div>
  <div class="gvf-country-meta">
    <div class="gvf-country-meta-gdp">          <div class="gvf-country-meta-label">GDP</div>
      <div class="gvf-country-meta-value">$1.39 trillion</div>
    </div><div class="gvf-country-meta-gdp">          <div class="gvf-country-meta-label">POPULATION</div>
      <div class="gvf-country-meta-value">47.1 million</div>
    </div><div class="gvf-country-meta-gdp">          <div class="gvf-country-meta-label">GDP PER CAPITA, PPP</div>
      <div class="gvf-country-meta-value">$29,565</div>
    </div>      </div>
	</div>
			</div>
			</div>
				</div>
	</div>
						</div>
	</section>
			<section class="elementor-section elementor-top-section elementor-element elementor-element-c27541e elementor-section-boxed elementor-section-height-default elementor-section-height-default" data-id="c27541e" data-element_type="section">
					<div class="elementor-container elementor-column-gap-default">
				<div class="elementor-column elementor-col-100 elementor-top-column elementor-element elementor-element-5cc7fe1" data-id="5cc7fe1" data-element_type="column">
		<div class="elementor-widget-wrap elementor-element-populated">
							<div class="elementor-element elementor-element-24ce948 gvf-section gvf-section-country elementor-widget elementor-widget-gvf-country" data-id="24ce948" data-element_type="widget" data-widget_type="gvf-country.default">
			<div class="elementor-widget-container">
				<div class="gvf-country row no-gutters">
          <div class="gvf-country-thumbnail col-auto">
      <img width="190" height="190" src="https://govisafree.com/wp-content/uploads/2021/06/switzerland-safest-countries.jpg" class="attachment-kan-country size-kan-country" alt="" loading="lazy" srcset="https://govisafree.com/wp-content/uploads/2021/06/switzerland-safest-countries.jpg 190w, https://govisafree.com/wp-content/uploads/2021/06/switzerland-safest-countries-150x150.jpg 150w" sizes="(max-width: 190px) 100vw, 190px" />        </div>
        <div class="gvf-country-content d-flex justify-content-between col">
    <div class="gvf-country-body">
      <h2 class="gvf-country-name"><span class="ez-toc-section" id="7_Switzerland"></span><img width="150" height="150" src="https://govisafree.com/wp-content/uploads/2021/06/switzerland-flag.png" class="attachment-thumbnail size-thumbnail" alt="" loading="lazy" /> 7. Switzerland<span class="ez-toc-section-end"></span></h2>          <div class="gvf-country-overall"></div>          <div class="gvf-country-desc"><p><span style="font-weight: 400;">Surrounded by France, Germany, and Italy, is a small country but has a very improved health and education system level compared to its rivals. For those who are not looking forward to living in a Nordic country, Switzerland would be a great pick in Europe along with the Netherlands and Austria. Remember that income equality rates are not as high as our top five on the list though, with a rate of %56,5. Scandinavian country's rates are nearly %90.</span></p></div>        </div>
  </div>
  <div class="gvf-country-meta">
    <div class="gvf-country-meta-gdp">          <div class="gvf-country-meta-label">REGION</div>
      <div class="gvf-country-meta-value">Europe</div>
    </div><div class="gvf-country-meta-gdp">          <div class="gvf-country-meta-label">CAPITAL</div>
      <div class="gvf-country-meta-value">Bern</div>
    </div><div class="gvf-country-meta-gdp">          <div class="gvf-country-meta-label">GDP PER CAPITA, PPP</div>
      <div class="gvf-country-meta-value">$86,601 (2020)</div>
    </div>      </div>
	</div>
			</div>
			</div>
				</div>
	</div>
						</div>
	</section>
			<section class="elementor-section elementor-top-section elementor-element elementor-element-bc496e1 elementor-section-boxed elementor-section-height-default elementor-section-height-default" data-id="bc496e1" data-element_type="section">
					<div class="elementor-container elementor-column-gap-default">
				<div class="elementor-column elementor-col-100 elementor-top-column elementor-element elementor-element-659fc85" data-id="659fc85" data-element_type="column">
		<div class="elementor-widget-wrap elementor-element-populated">
							<div class="elementor-element elementor-element-1ae3ff8 elementor-widget elementor-widget-gvf-alert" data-id="1ae3ff8" data-element_type="widget" data-widget_type="gvf-alert.default">
			<div class="elementor-widget-container">
				<div class="gvf-alert" role="alert">
						<span class="gvf-alert-content"><p><span style="font-weight: 400;">Drifting out of Europe, we have Australia and New Zealand as our other picks.</span></p></span>
		
	</div>
			</div>
			</div>
				</div>
	</div>
						</div>
	</section>
			<section class="elementor-section elementor-top-section elementor-element elementor-element-23373c7 elementor-section-boxed elementor-section-height-default elementor-section-height-default" data-id="23373c7" data-element_type="section">
					<div class="elementor-container elementor-column-gap-default">
				<div class="elementor-column elementor-col-100 elementor-top-column elementor-element elementor-element-0867301" data-id="0867301" data-element_type="column">
		<div class="elementor-widget-wrap elementor-element-populated">
							<div class="elementor-element elementor-element-902f58d gvf-section gvf-section-country elementor-widget elementor-widget-gvf-country" data-id="902f58d" data-element_type="widget" data-widget_type="gvf-country.default">
			<div class="elementor-widget-container">
				<div class="gvf-country row no-gutters">
          <div class="gvf-country-thumbnail col-auto">
      <img width="190" height="190" src="https://govisafree.com/wp-content/uploads/2022/06/australia.jpg" class="attachment-kan-country size-kan-country" alt="" loading="lazy" srcset="https://govisafree.com/wp-content/uploads/2022/06/australia.jpg 190w, https://govisafree.com/wp-content/uploads/2022/06/australia-150x150.jpg 150w" sizes="(max-width: 190px) 100vw, 190px" />        </div>
        <div class="gvf-country-content d-flex justify-content-between col">
    <div class="gvf-country-body">
      <h2 class="gvf-country-name"><span class="ez-toc-section" id="8_Australia"></span><img width="150" height="150" src="https://govisafree.com/wp-content/uploads/2022/06/Flag_of_Australia.png" class="attachment-thumbnail size-thumbnail" alt="" loading="lazy" /> 8. Australia<span class="ez-toc-section-end"></span></h2>          <div class="gvf-country-overall"></div>          <div class="gvf-country-desc"><p><span style="font-weight: 400;">Another safe country with a low crime rate, Australia is among the best for raising a family. There are many programs funded by the government to support families. High-quality education comes free for all children. That applies to healthcare services as well. Australia is a culturally diverse country. As they grow up, children are exposed to a great mix of cultural influences from all over the world. It is also famed for being spacious, there is plenty of space for children to freely and safely play in this amazing country with secret wonders.</span></p></div>        </div>
  </div>
  <div class="gvf-country-meta">
    <div class="gvf-country-meta-gdp">          <div class="gvf-country-meta-label">REGION </div>
      <div class="gvf-country-meta-value">Oceania</div>
    </div><div class="gvf-country-meta-gdp">          <div class="gvf-country-meta-label">CAPITAL </div>
      <div class="gvf-country-meta-value">Canberra</div>
    </div><div class="gvf-country-meta-gdp">          <div class="gvf-country-meta-label">GDP PER CAPITA, PPP</div>
      <div class="gvf-country-meta-value">$51,680 (2020)</div>
    </div>      </div>
	</div>
			</div>
			</div>
				</div>
	</div>
						</div>
	</section>
			<section class="elementor-section elementor-top-section elementor-element elementor-element-c51e8b4 elementor-section-boxed elementor-section-height-default elementor-section-height-default" data-id="c51e8b4" data-element_type="section">
					<div class="elementor-container elementor-column-gap-default">
				<div class="elementor-column elementor-col-100 elementor-top-column elementor-element elementor-element-a531d3e" data-id="a531d3e" data-element_type="column">
		<div class="elementor-widget-wrap elementor-element-populated">
							<div class="elementor-element elementor-element-1e2aa4b gvf-section gvf-section-country elementor-widget elementor-widget-gvf-country" data-id="1e2aa4b" data-element_type="widget" data-widget_type="gvf-country.default">
			<div class="elementor-widget-container">
				<div class="gvf-country row no-gutters">
          <div class="gvf-country-thumbnail col-auto">
      <img width="190" height="190" src="https://govisafree.com/wp-content/uploads/2022/03/new-zealand-190x190.jpg" class="attachment-kan-country size-kan-country" alt="" loading="lazy" srcset="https://govisafree.com/wp-content/uploads/2022/03/new-zealand-190x190.jpg 190w, https://govisafree.com/wp-content/uploads/2022/03/new-zealand-150x150.jpg 150w, https://govisafree.com/wp-content/uploads/2022/03/new-zealand-295x295.jpg 295w" sizes="(max-width: 190px) 100vw, 190px" />        </div>
        <div class="gvf-country-content d-flex justify-content-between col">
    <div class="gvf-country-body">
      <h2 class="gvf-country-name"><span class="ez-toc-section" id="9_New_Zealand"></span><img width="150" height="150" src="https://govisafree.com/wp-content/uploads/2022/03/nz-flag-150x150.png" class="attachment-thumbnail size-thumbnail" alt="" loading="lazy" /> 9. New Zealand<span class="ez-toc-section-end"></span></h2>          <div class="gvf-country-overall"></div>          <div class="gvf-country-desc"><p><span style="font-weight: 400;">New Zealand has a low population compared to Australia, although it is not lacking anything by means of social purposes or life quality. Like Australia, New Zealand offers an adventurous lifetime despite its well-constructed health and safety system, as of its geographical location. A brilliant place to raise children, New Zealand is safe, calm, and peaceful. Education is world-class. People believe in a healthy work-life balance so they are pretty flexible. The country is spacious like Australia and there are wonderful opportunities for young people to discover nearly everywhere outdoors.</span></p></div>        </div>
  </div>
  <div class="gvf-country-meta">
    <div class="gvf-country-meta-gdp">          <div class="gvf-country-meta-label">REGION </div>
      <div class="gvf-country-meta-value">Oceania</div>
    </div><div class="gvf-country-meta-gdp">          <div class="gvf-country-meta-label">CAPITAL </div>
      <div class="gvf-country-meta-value">Wellington</div>
    </div><div class="gvf-country-meta-gdp">          <div class="gvf-country-meta-label">GDP PER CAPITA, PPP</div>
      <div class="gvf-country-meta-value">$41,791 (2020)</div>
    </div>      </div>
	</div>
			</div>
			</div>
				</div>
	</div>
						</div>
	</section>
			<section class="elementor-section elementor-top-section elementor-element elementor-element-90e58ad elementor-section-boxed elementor-section-height-default elementor-section-height-default" data-id="90e58ad" data-element_type="section">
					<div class="elementor-container elementor-column-gap-default">
				<div class="elementor-column elementor-col-100 elementor-top-column elementor-element elementor-element-f53e56f" data-id="f53e56f" data-element_type="column">
		<div class="elementor-widget-wrap elementor-element-populated">
							<div class="elementor-element elementor-element-481f568 gvf-section gvf-section-country elementor-widget elementor-widget-gvf-country" data-id="481f568" data-element_type="widget" data-widget_type="gvf-country.default">
			<div class="elementor-widget-container">
				<div class="gvf-country row no-gutters">
          <div class="gvf-country-thumbnail col-auto">
      <img width="190" height="190" src="https://govisafree.com/wp-content/uploads/2021/06/austria-safest-countries.jpg" class="attachment-kan-country size-kan-country" alt="" loading="lazy" srcset="https://govisafree.com/wp-content/uploads/2021/06/austria-safest-countries.jpg 190w, https://govisafree.com/wp-content/uploads/2021/06/austria-safest-countries-150x150.jpg 150w" sizes="(max-width: 190px) 100vw, 190px" />        </div>
        <div class="gvf-country-content d-flex justify-content-between col">
    <div class="gvf-country-body">
      <h2 class="gvf-country-name"><span class="ez-toc-section" id="10_Austria"></span><img width="150" height="150" src="https://govisafree.com/wp-content/uploads/2021/06/austria-flag.png" class="attachment-thumbnail size-thumbnail" alt="" loading="lazy" /> 10. Austria<span class="ez-toc-section-end"></span></h2>          <div class="gvf-country-overall"></div>          <div class="gvf-country-desc"><p><span style="font-weight: 400;">Austria is an excellent choice for raising a family as well. The country has a very low crime rate. Education is world-class and free, even covering transportation and textbooks used at school. Family support from the government is generous and there is also a childcare allowance received for each child regardless of the income level. Healthcare is affordable. In fact, nearly all residents are entitled to publicly funded healthcare but they also have the option to apply for supplementary health insurance. Half-day pre-schooling is free of charge; even if your child needs to stay longer at the kindergarten, you only have to pay a small fee. </span></p></div>        </div>
  </div>
  <div class="gvf-country-meta">
    <div class="gvf-country-meta-gdp">          <div class="gvf-country-meta-label">REGION</div>
      <div class="gvf-country-meta-value">Europe</div>
    </div><div class="gvf-country-meta-gdp">          <div class="gvf-country-meta-label">CAPITAL</div>
      <div class="gvf-country-meta-value">Vienna</div>
    </div><div class="gvf-country-meta-gdp">          <div class="gvf-country-meta-label">GDP PER CAPITA, PPP</div>
      <div class="gvf-country-meta-value">$48,105 (2020)</div>
    </div>      </div>
	</div>
			</div>
			</div>
				</div>
	</div>
						</div>
	</section>
			<section class="elementor-section elementor-top-section elementor-element elementor-element-c443beb elementor-section-boxed elementor-section-height-default elementor-section-height-default" data-id="c443beb" data-element_type="section">
					<div class="elementor-container elementor-column-gap-default">
				<div class="elementor-column elementor-col-100 elementor-top-column elementor-element elementor-element-69dac93" data-id="69dac93" data-element_type="column">
		<div class="elementor-widget-wrap elementor-element-populated">
							<div class="elementor-element elementor-element-aad36c0 elementor-widget elementor-widget-text-editor" data-id="aad36c0" data-element_type="widget" data-widget_type="text-editor.default">
			<div class="elementor-widget-container">
						<h2><span class="ez-toc-section" id="Top_Places_To_Raise_a_Family_in_the_US"></span><strong>Top Places To Raise a Family in the U.S</strong><span class="ez-toc-section-end"></span></h2><p><span style="font-weight: 400;">Now, let's look at the best places to live for families in the US.</span></p><p><span style="font-weight: 400;">1. Fremont, California<br />2. </span><span style="font-weight: 400;">Irvine, Californias<br />3. </span><span style="font-weight: 400;">Seattle, Washington<br />4. </span><span style="font-weight: 400;">San Diego, California<br />5. </span><span style="font-weight: 400;">Overland Parks, Kansas<br />6. </span><span style="font-weight: 400;">Scottsdale, Arizona<br />7. </span><span style="font-weight: 400;">South Burlington, Vermont<br />8. </span><span style="font-weight: 400;">Madison, Wisconsin<br />9. </span><span style="font-weight: 400;">San Jose, California<br />10. </span><span style="font-weight: 400;">Lincoln, Nebraska</span></p>						</div>
			</div>
				</div>
	</div>
						</div>
	</section>
			<section class="elementor-section elementor-top-section elementor-element elementor-element-1718dda elementor-section-boxed elementor-section-height-default elementor-section-height-default" data-id="1718dda" data-element_type="section">
					<div class="elementor-container elementor-column-gap-default">
				<div class="elementor-column elementor-col-100 elementor-top-column elementor-element elementor-element-20a0f13" data-id="20a0f13" data-element_type="column">
		<div class="elementor-widget-wrap elementor-element-populated">
							<div class="elementor-element elementor-element-462afad elementor-widget elementor-widget-text-editor" data-id="462afad" data-element_type="widget" data-widget_type="text-editor.default">
			<div class="elementor-widget-container">
						<p><span style="font-weight: 400;">These places are the most preferred places in the U.S to raise your family. However, they all have different balances of their advantages and disadvantages. So what actually makes a place suitable to raise a family? What features are essential and what features are useful?</span></p><p><span style="font-weight: 400;">We all know that health and safety is the most essential feature. However, to have children as academically successful students, your state&#8217;s support in the field of education and its residents&#8217; general viewpoint on child-raising is pretty important. </span></p><p><span style="font-weight: 400;">Nebraska is one of the places to have good support in education and child care and surprisingly its socio-economics are pretty decent. It is usually not that common for a place to have good qualities in education and child care while providing an affordable life. </span></p><p><span style="font-weight: 400;">New York and California are decent places to raise a child regarding ''education'' and ''safety''. However, affordability in these parts of the U.S is definitely harder compared to the general. If you are not able to afford a life in these places, unfortunately, it is nearly impossible for a family to benefit from the advantages it offers for a family. </span></p><p><span style="font-weight: 400;">Another place on our list, Vermont, is advantageous because of its rather high health and safety standards and thankfully, its socio-economics. </span></p>						</div>
			</div>
				</div>
	</div>
						</div>
	</section>
			<section class="elementor-section elementor-top-section elementor-element elementor-element-dcb1f09 elementor-section-boxed elementor-section-height-default elementor-section-height-default" data-id="dcb1f09" data-element_type="section">
					<div class="elementor-container elementor-column-gap-default">
				<div class="elementor-column elementor-col-100 elementor-top-column elementor-element elementor-element-974c8a1" data-id="974c8a1" data-element_type="column">
		<div class="elementor-widget-wrap elementor-element-populated">
							<div class="elementor-element elementor-element-c3c9ed1 elementor-widget elementor-widget-gvf-alert" data-id="c3c9ed1" data-element_type="widget" data-widget_type="gvf-alert.default">
			<div class="elementor-widget-container">
				<div class="gvf-alert" role="alert">
						<span class="gvf-alert-content"><p><span style="font-weight: 400;">So ''Socioeconomics'', ''Health and Safety'' and ''Education and Childcare'' are pretty much the most essential traits. However, the state providing appropriate places for a family to spend some quality time together is another important trait. Children surely do learn better and happier outdoors. That's why Washington would be a good choice for some family fun as it is more affordable than New York. If we were to ignore the presence of expensive life, New York would also be a good pick for the presence of family-friendly places.</span></p></span>
		
	</div>
			</div>
			</div>
				</div>
	</div>
						</div>
	</section>
			<section class="elementor-section elementor-top-section elementor-element elementor-element-bb61d1d elementor-section-boxed elementor-section-height-default elementor-section-height-default" data-id="bb61d1d" data-element_type="section">
					<div class="elementor-container elementor-column-gap-default">
				<div class="elementor-column elementor-col-100 elementor-top-column elementor-element elementor-element-e56bf93" data-id="e56bf93" data-element_type="column">
		<div class="elementor-widget-wrap elementor-element-populated">
							<div class="elementor-element elementor-element-b710ebd elementor-widget elementor-widget-text-editor" data-id="b710ebd" data-element_type="widget" data-widget_type="text-editor.default">
			<div class="elementor-widget-container">
						<p><span style="font-weight: 400;">If we were to look a little bit at the worst places to raise a family, and what traits are these places missing we could probably name Georgia, Nevada, and Alabama as the top three. Georgia is not really the best in terms of ''health and safety'' and it is not so flexible in affordability. Besides not being so affordable, Nevada also needs to improve education and child care, which is another essential. Alabama has a lack of ''health and safety'' standards and places to spend quality time with your family.</span></p><h2><span class="ez-toc-section" id="The_Best_Countries_To_Raise_a_Family_-_The_Bottomline"></span><strong>The Best Countries To Raise a Family &#8211; The Bottomline</strong><span class="ez-toc-section-end"></span></h2><p><span style="font-weight: 400;">There you have it. We've tried to give you an introduction to the top places to raise a family. </span></p><p><span style="font-weight: 400;">At the end of the day, while picking the right place, whether it is in the U.S or outside, it is important to create your own standards and limits that go along with the idea of that family you want to raise. So, we hope our picks will be useful!</span></p><h2><span class="ez-toc-section" id="FAQ_About_Best_Places_To_Live_for_Families"></span><strong>FAQ About Best Places To Live for Families</strong><span class="ez-toc-section-end"></span></h2>						</div>
			</div>
				</div>
	</div>
						</div>
	</section>
			<section class="elementor-section elementor-top-section elementor-element elementor-element-ecbecd7 elementor-section-boxed elementor-section-height-default elementor-section-height-default" data-id="ecbecd7" data-element_type="section">
					<div class="elementor-container elementor-column-gap-default">
				<div class="elementor-column elementor-col-100 elementor-top-column elementor-element elementor-element-1819588" data-id="1819588" data-element_type="column">
		<div class="elementor-widget-wrap elementor-element-populated">
							<div class="elementor-element elementor-element-e98f4a3 gvf-section gvf-section-accordion elementor-widget elementor-widget-gvf-accordion" data-id="e98f4a3" data-element_type="widget" data-widget_type="gvf-accordion.default">
			<div class="elementor-widget-container">
				<div id="gvf-accordion" class="gvf-accordion gvf-accordion-with-number">
  <div class="gvf-accordion-wrapper" data-accordion-group="">
              <div class="gvf-accordion-item accordion open" data-accordion="">
        <div class="gvf-accordion-header" data-control="">
          <h3 class="gvf-accordion-title"><span class="ez-toc-section" id="What_are_some_best_cities_to_live_for_families"></span>What are some best cities to live for families?<span class="ez-toc-section-end"></span></h3>            </div>
        <div class="gvf-accordion-content" data-content=""><p><span style="font-weight: 400;">Based on the best countries for families, here are some of the best cities to live for families. </span></p><p><span style="font-weight: 400;">1. Helsinki- Finland<br />2. </span>Quebec-Canada<br />3. Oslo-Norway<br />4. Munich-Germany<br />5. Copenhagen-Denmark<br />6. Stockholm-Sweden<br />7. Reykjavik-Iceland<br />8. Calgary-Canada<br />9. Montreal-Canada<br />10. Gothenburg-Sweden</p></div>          </div>
              <div class="gvf-accordion-item accordion open" data-accordion="">
        <div class="gvf-accordion-header" data-control="">
          <h3 class="gvf-accordion-title"><span class="ez-toc-section" id="What_are_some_best_towns_to_raise_a_family_in_the_US"></span>What are some best towns to raise a family in the U.S?<span class="ez-toc-section-end"></span></h3>            </div>
        <div class="gvf-accordion-content" data-content=""><p><span style="font-weight: 400;">1. Chesterbrook<br />2.</span><span style="font-weight: 400;"> Penn Wynne<br />3. </span><span style="font-weight: 400;">Great Neck Gardens<br />4. </span><span style="font-weight: 400;">Long Grove<br />5. </span><span style="font-weight: 400;">Syosset<br />6. </span><span style="font-weight: 400;">Wayland<br />7. </span><span style="font-weight: 400;">Clarendon Hills<br />8.</span><span style="font-weight: 400;"> Mountain Lakes<br /></span><span style="font-weight: 400;">9. Kensington<br />10. </span><span style="font-weight: 400;">Devon</span></p></div>          </div>
          </div>
	</div>
			</div>
			</div>
				</div>
	</div>
						</div>
	</section>
			<section class="elementor-section elementor-top-section elementor-element elementor-element-4adb10a elementor-section-boxed elementor-section-height-default elementor-section-height-default" data-id="4adb10a" data-element_type="section">
					<div class="elementor-container elementor-column-gap-default">
				<div class="elementor-column elementor-col-100 elementor-top-column elementor-element elementor-element-2fcff8c" data-id="2fcff8c" data-element_type="column">
		<div class="elementor-widget-wrap elementor-element-populated">
							<div class="elementor-element elementor-element-487af45 elementor-widget elementor-widget-gvf-wnext" data-id="487af45" data-element_type="widget" data-widget_type="gvf-wnext.default">
			<div class="elementor-widget-container">
		
<div class="row gvf-post-style-3">

  <div class="col-12"><div class="gvf-post-item gvf-post-style-flat"><div class="gvf-post-subtitle">Read Next</div><h3 class="gvf-post-title"><span class="ez-toc-section" id="Safest_Countries_in_the_World"></span><a href="https://govisafree.com/safest-countries/">Safest Countries in the World</a><span class="ez-toc-section-end"></span></h3></div></div>
</div>

			</div>
			</div>
				</div>
	</div>
						</div>
	</section>
					</div>
				</div>